PRE-ORDER NOW! NEXT SHIPMENT ARRIVING AT BRISBANE PORT DECEMBER 19th 2023!
Regular price
$3,250.00 AUD
Regular price
$3,750.00 AUD
Sale price
$3,250.00 AUD
Unit price
per
Sale
Sold out


* AUSTRALIAN OWNED AND OPERATED * 12 MONTHS WARRANTY * BUY DIRECT FROM THE MANUFACTURER * ZIP AND PAYPAL AVAILABLE AT CHECKOUT * 100% SECURE PURCHASE
The GSC™ Tourer is an exciting standing-position personal golf transporter, that will change the way we play. 
The rider can 'ride the turf' while enjoying a stable and smooth ride, cruising to their own ball, without having to wait for their co-player as in a traditional golf cart. NOTHING RIDES LIKE A GSC™ TOURER
SPECIFICATIONS

 

GSC™ products have been designed specifically to pack down easily and without fuss into the back of your station wagon, SUV, 4WD, etc. Also, depending on the size of your car boot, some family-sized cars. All this without the need to carry ramps or a trailer. 

★ Range: 18+ holes (subject to course and terrain conditions)

★ Heat-treated aircraft aluminum frame with additional alloy magnesium for reduced weight and added strength

★ High quality "eagle claw" heavy-duty alloy pole quick-release mechanism

★ Industry-standard heavy-duty attachment straps to secure golf bag

★ Custom LCD screen displaying speed, distance travelled and battery level indicator

★ Easy to ride (1-5 minute learning curve)

★ Max Rider weight: 120KG ★ Suitable from ages 16 + ★ Net weight: 36.3kg

★ Top Speed: 15Km/h. (Can also be set to course's requirements)

★ Charger fully safety certified 54.6v 2a

★ Unfolded ready to ride dimensions H: 115cm W: 69cm L: 122cm

★ Folded ready to load/transport dimensions H: 55cm W: 69cm L: 122cm

★ Ergonomic fully custom-designed handlebars

★ Quick release lithium battery ★ Charge time 5-6 hours

★ Easily transported in your SUV, 4WD, etc

★ IP67 Weather / water-resistant

★ Shipping carton dimensions: L: 128cm W: 78cm H: 70cm
MEASUREMENTS
GOOD NEWS FOR 'TIME POOR' GOLFERS

 

THE GAME CHANGER

Not only is it fun to ride but golfers of all ages will experience a faster-paced game. The GSC TOURER rider can 'ride the turf' cruising to their own ball without waiting for their co-player as in a traditional golf cart. In these crazy times of COVID and social distancing, it makes it the ideal golf transporter.

The GSC TOURER is engineered to carry a single-player, plus a 20kgs, 10-inch diameter pro-golf bag with ease over 18+ holes on a grassy surface before it needs charging. Then, it simply plugs into a normal power socket and charges like a mobile phone.​

The dual folding mechanism has also been engineered to fold down to fit in most family vehicles using our stainless steel "eagle claw" combined with our heavy-duty aluminum pole. This allows the quick release mechanism to ensure no time is wasted before the game starts and none when it is time to return to the clubhouse.
GENTLE ON THE TURF

 

GENTLE ON THE TURF

Due to the relatively small ground contact area and a ground force pressure equal to a golfer on foot, it has been demonstrated that the GSC TOURER™ offers a significant reduction in course wear and tear and less maintenance compared to current popular modes of golf vehicular transport. ​

The actual impaction per square meter compared to a golf cart is up to a massive 82% less on the surface area of the golf course and similar or less than a golfer walking with a pull cart.

 
BENEFIT FOR PLAYERS

 

BENEFIT FOR PLAYERS

When riding a traditional 2-person cart you are restricted to where you can drive and have to follow 2 sets of balls. This leads to increased distance as you would not be travelling in a direct path to your destination. 

Research has shown that the GSC TOURER™ leads to much faster games than a traditional 2-person cart. When riding a GSC TOURER™, the difference travelled is about the same as walking the course with a pull buggy. The speed of travel however is much faster.

The GSC TOURER™ will allow players to play the course in 25% less time while travelling the flight path of the ball, something they cannot do with a traditional cart and allows them to really get to "know" and assess the hole and their next shot.​People love The GSC TOURER™ due to its agility and speed. When riding the GSC TOURER™ the rider is balanced, athletic and in control with precision.
OWNER'S MANUAL & PRODUCT VIDEOS
View full details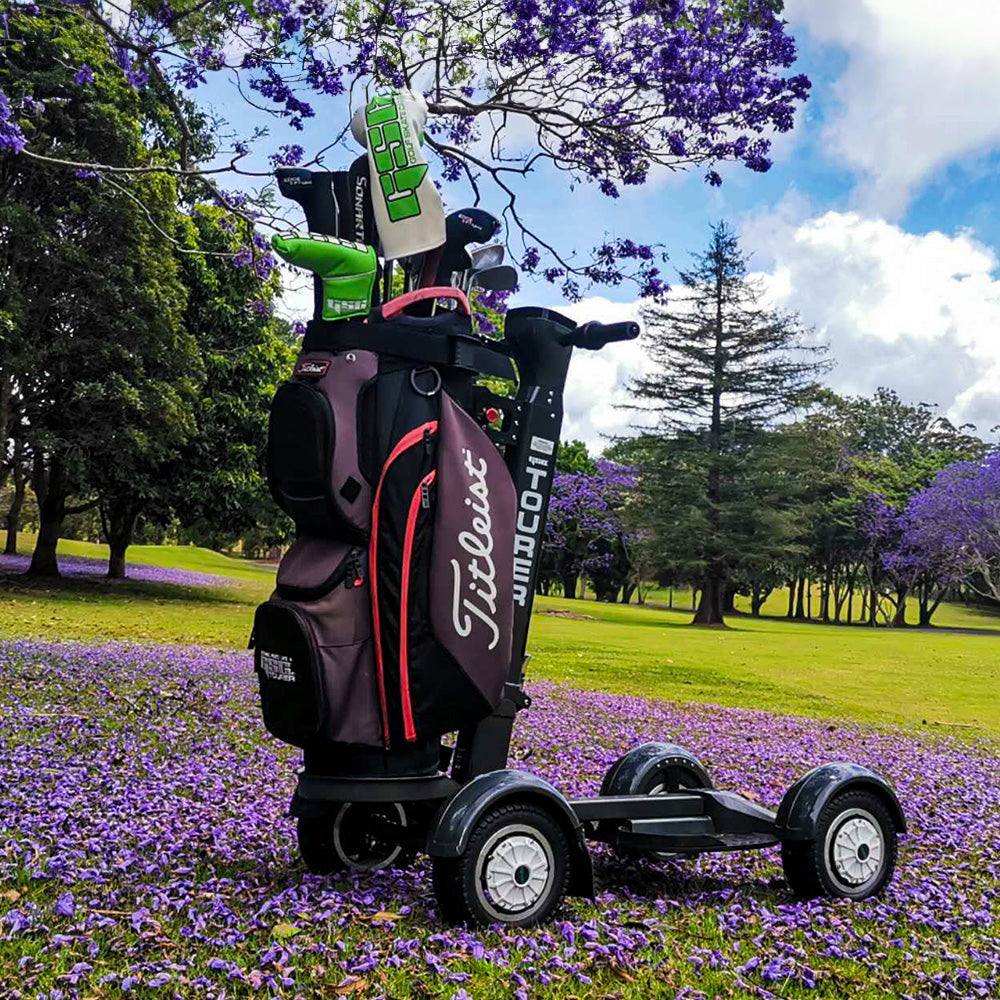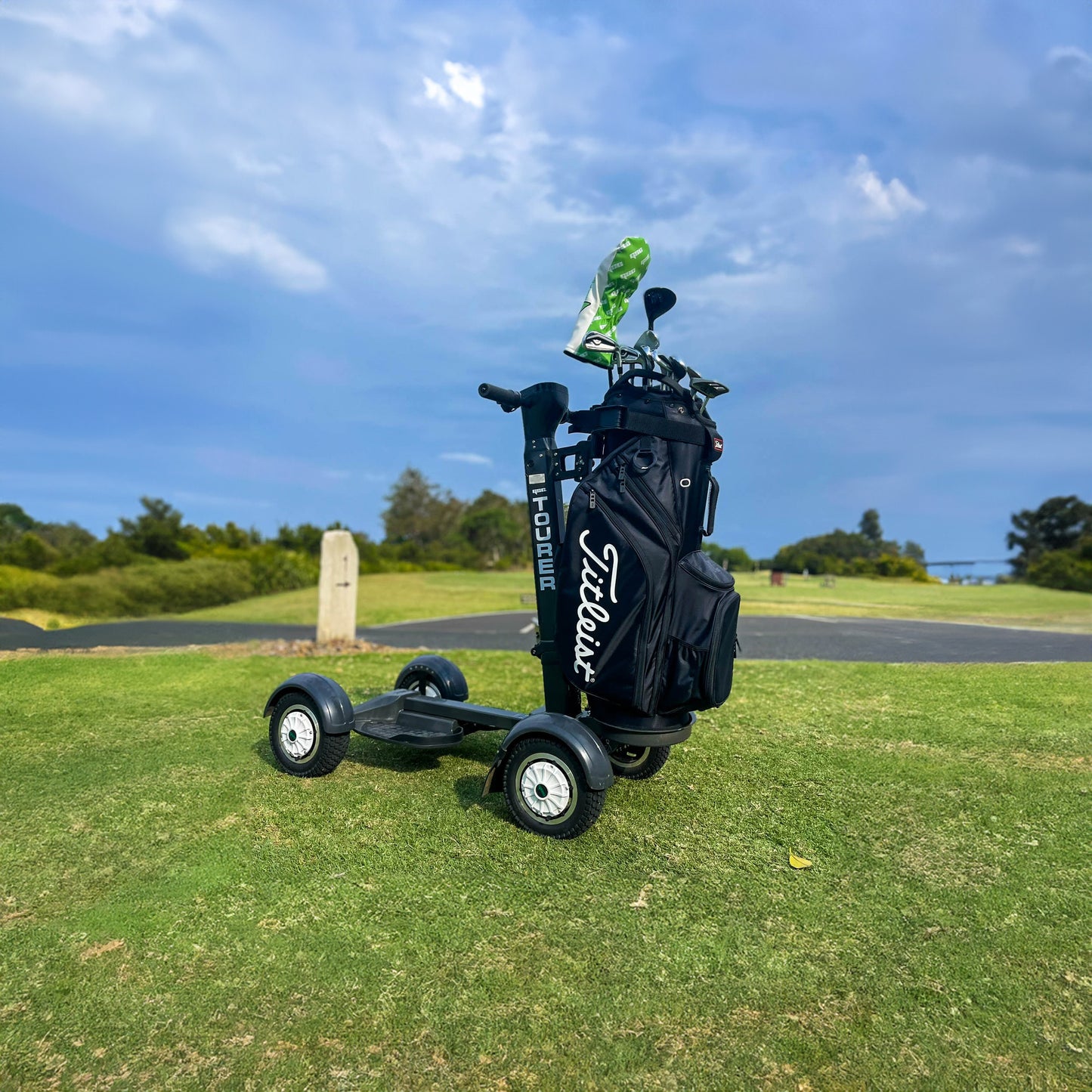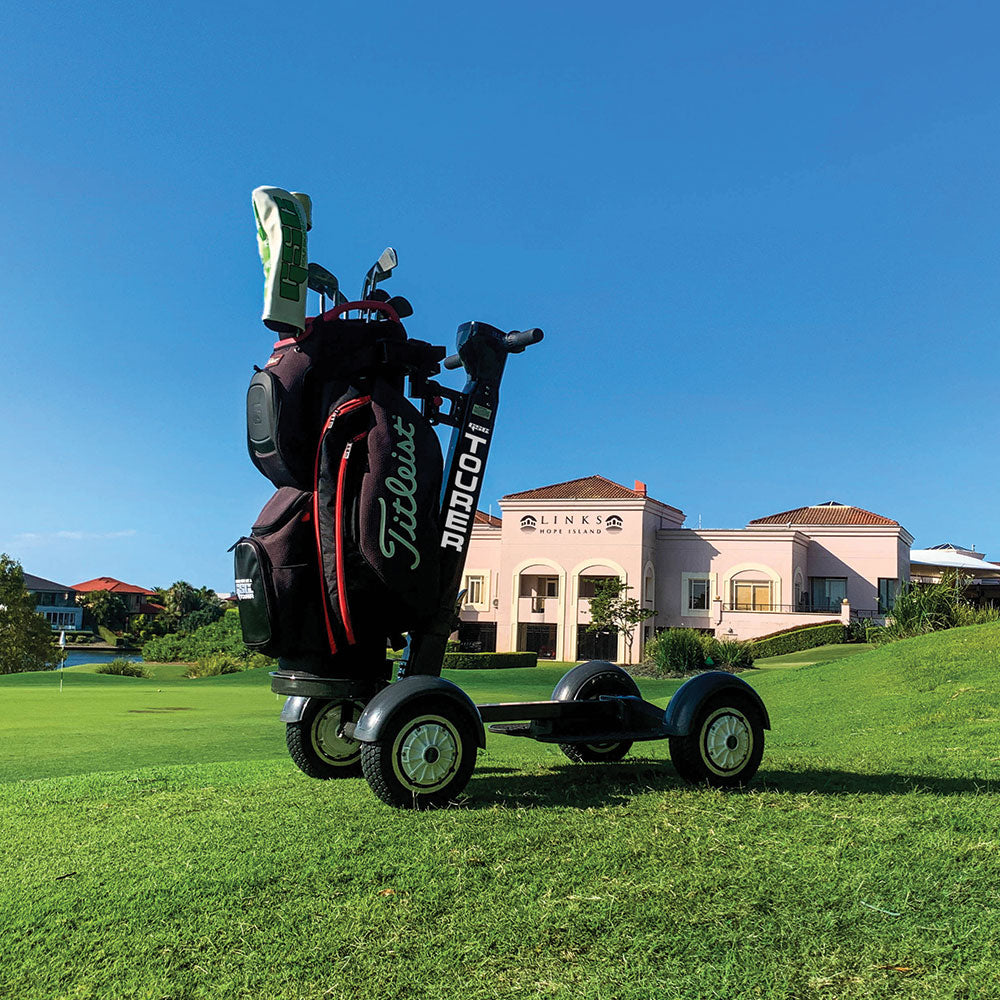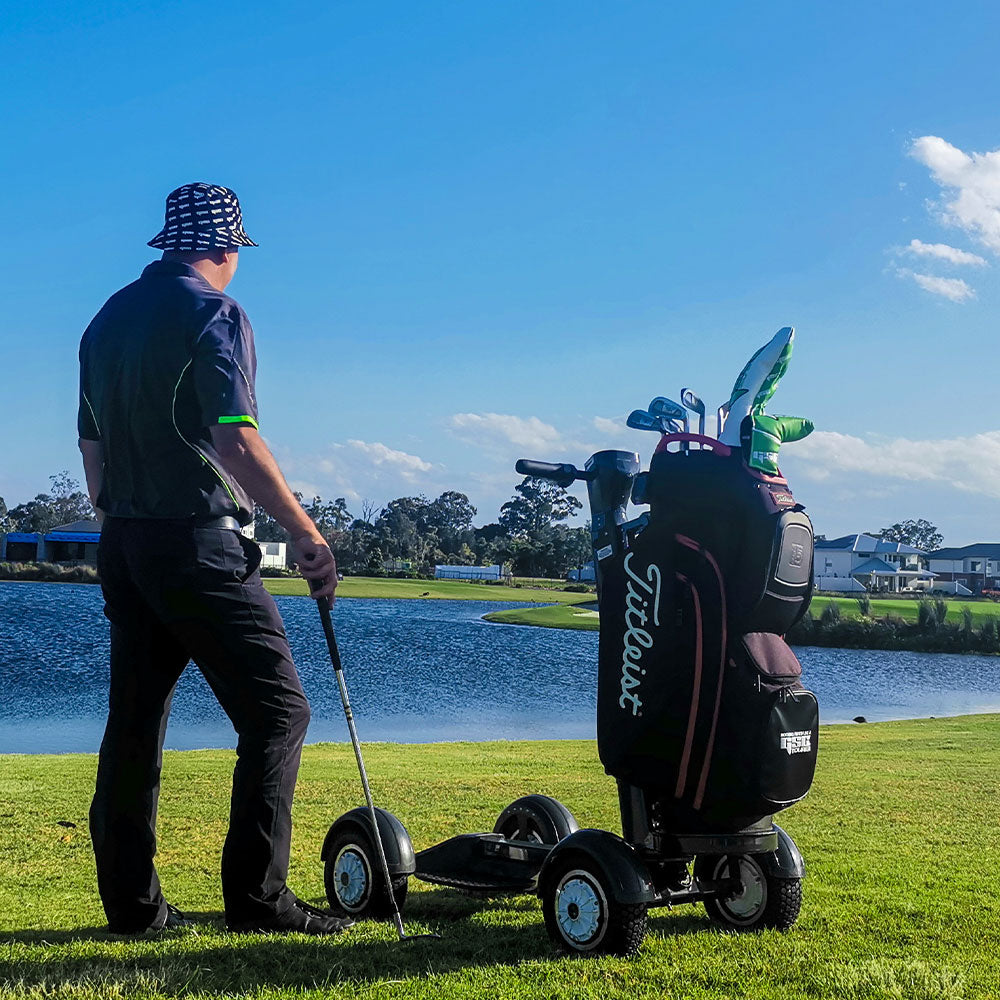 You May Like To Add
Regular price

$229.00 AUD

Regular price

Sale price

$229.00 AUD

Unit price

per

Regular price

Sale price

$99.00 AUD

Unit price

per
Regular price

Sale price

$19.00 AUD

Unit price

per

Regular price

Sale price

$39.00 AUD

Unit price

per

Regular price

Sale price

$19.00 AUD

Unit price

per

Regular price

Sale price

$6.00 AUD

Unit price

per

Regular price

Sale price

$15.00 AUD

Unit price

per

Regular price

Sale price

$29.00 AUD

Unit price

per

Regular price

Sale price

$15.00 AUD

Unit price

per

Regular price

Sale price

$19.00 AUD

Unit price

per

Regular price

Sale price

$39.00 AUD

Unit price

per

Regular price

Sale price

$39.00 AUD

Unit price

per

Regular price

Sale price

$7.00 AUD

Unit price

per